Record Breaking Snowfall Pounds the Sierra Nevada
After a very large atmospheric river unleased copious amounts of rain on California during the month of October we proceeded to have one of the driest November's in the last 20 years. Luckily for all the snow and river lovers, winter returned with a vengance, and dropped over 15 feet of snow on the Sierra Nevada during December. The Central Sierra snow lab located on Interstate 80 recorded the most snow ever for the month at 212 inches. Mammoth Mountain reported 161″ which is the 2nd most ever for the month of December. Locally in the Kern River headwaters, electronic snow sensors are showing 16 feet of snow which is already more than we had all of last year. Very impressive snowfall amounts this earlier into winter!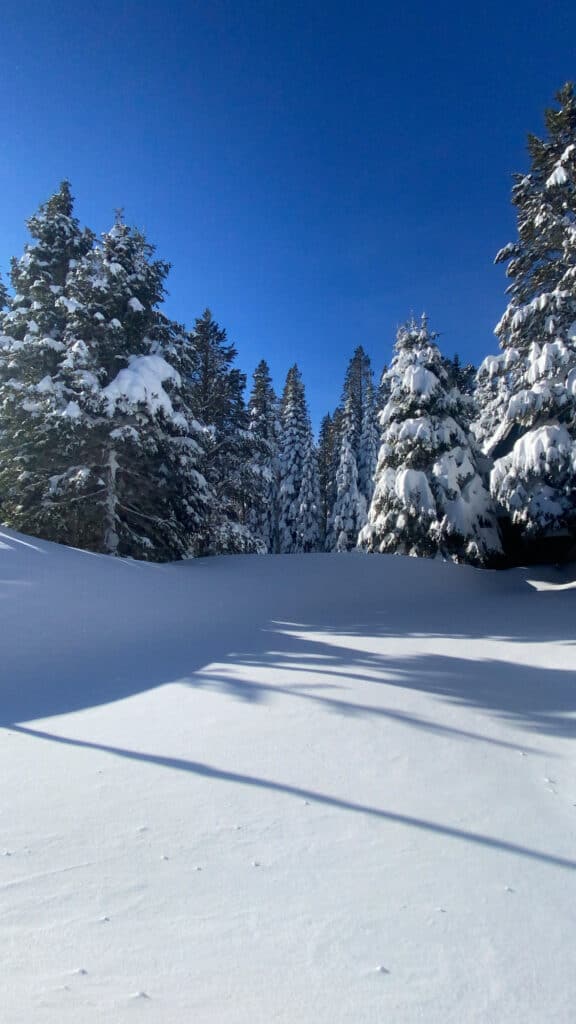 State Of The Snowpack
Currently we are sitting at 55% of the April 1st average and 147% year to date in the Kern River drainage. To put that into perspective, last season we only saw a 24% snowpack on the Kern River. Even if we see no snow the rest of winter we would still be in good shape for a fun whitewater rafting season on the Kern River.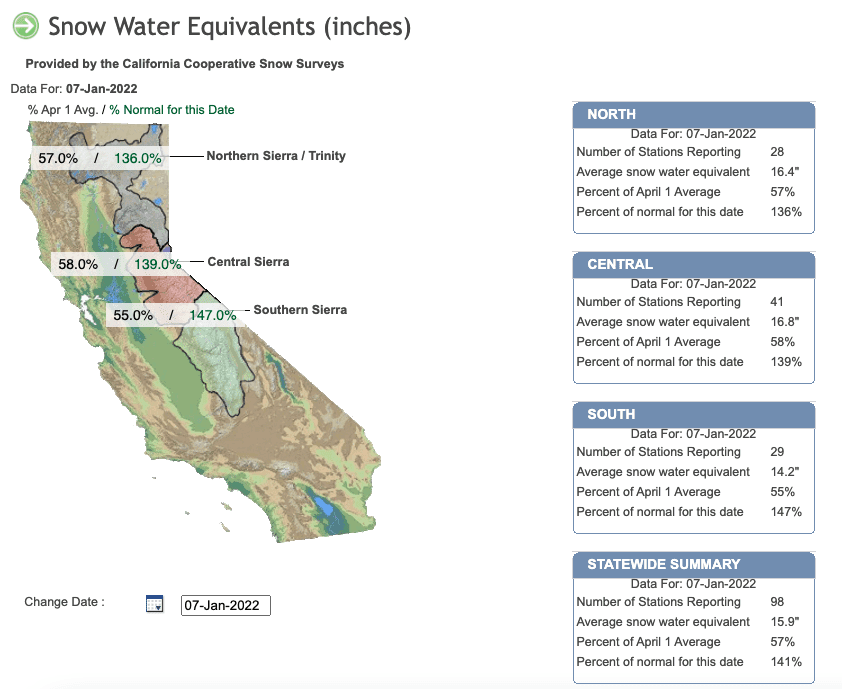 Extended Forecast Outlook
Over the next two weeks we are expecting to see little to no snowfall in California. A high pressure system has established itself over the state and will last through at least the third week of January. Luckily, an active weather pattern looks to return towards the end of the month with more storms possible for the Sierra Nevada. With the record breaking December snowfall we are looking great even with a dry spell but we are greedy and want more! Keep up those snowdances.