OUR SPECIALTIES: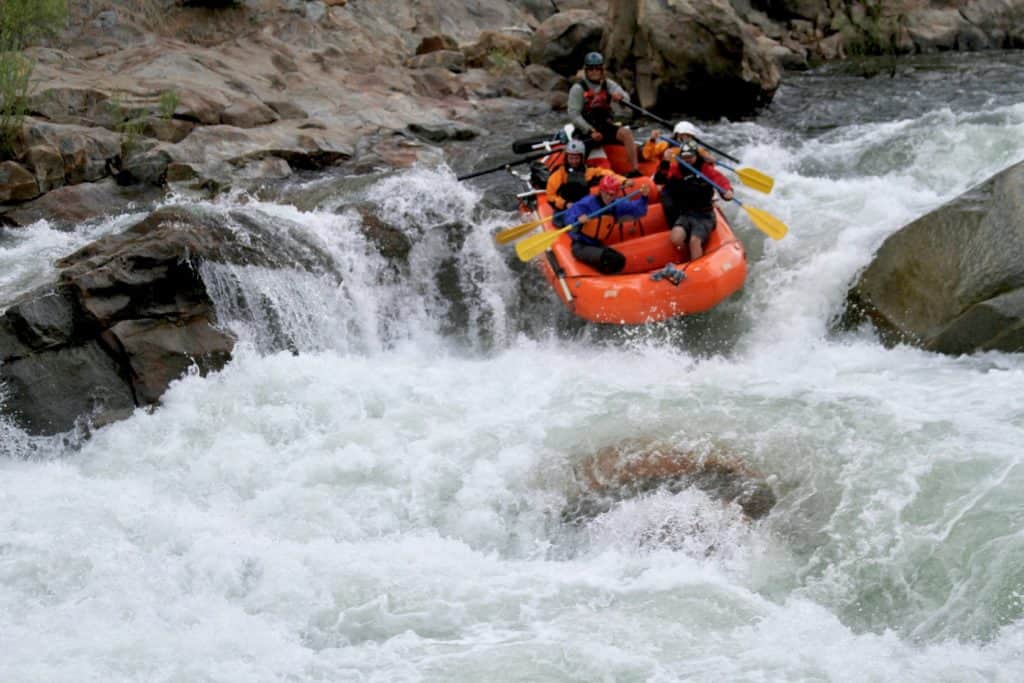 ---
Experienced and well trained River Guides
At Sierra South, we pride ourselves on having talented, passionate, and experienced guides who love being on the river. All guides go through a rigorous guide school before running commercial trips and continually train for changing water levels and scenarios that can occur while on the river. Many guides come to Sierra South because of our reputation as experienced river runners.
Best Private Campground on the Lower Kern River
Our private camp for our Two-Day Lower Kern rafting trip is by far and away the best camp on the river. Big beautiful beaches, swimming holes, plenty of shade, and an exciting swim rapid make our camp hard to beat.
We offer the most trips and start times of any other rafting company on the Kern River.
We know everyone has a different situation and time frame so we offer the most trips and start times to ensure we are able to take you on your perfect trip. Walk-in reservations are available so if you are in town and want to get on the river we can make it happen!
We operate the oldest and largest whitewater kayaking school in Southern California
There is nowhere better to learn how to whitewater kayak than the Kern River. Our program has produced some of the world's best kayakers, many of which still come back to teach during the spring and summer. Being on the river with a Sierra South instructor, you are guaranteed to be learning the newest and best techniques in the sport.
WHAT OTHERS ARE SAYING: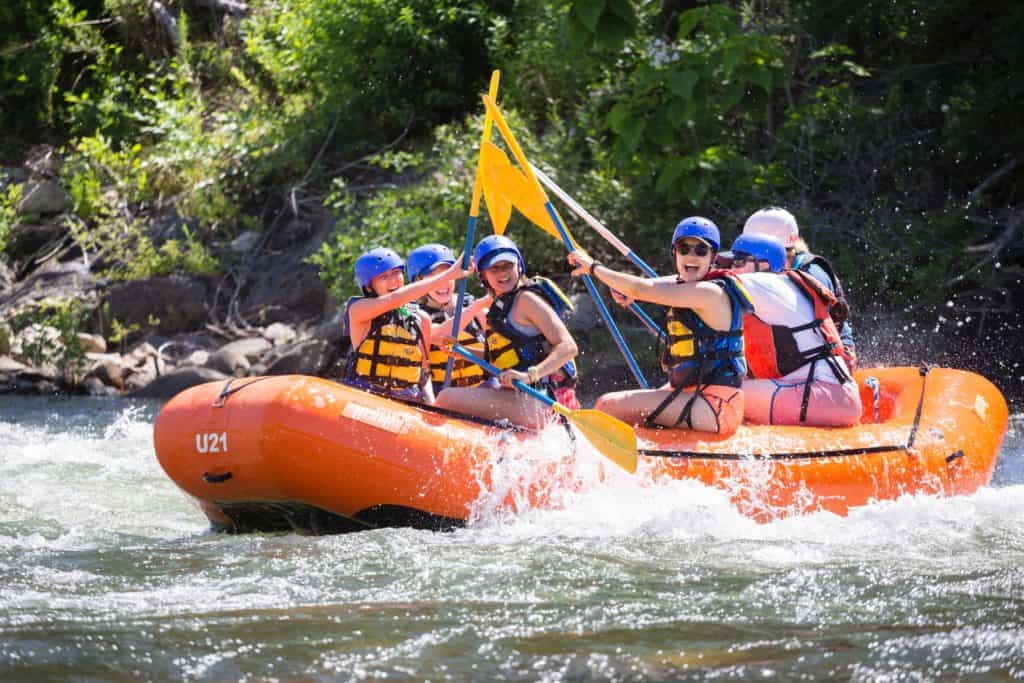 ---
"Trip of a lifetime! Kayaking with personal instructor. Casey Bryant our guide & coach, was calm & smooth on the water. Great teacher! Theres few a experiences in life that we carry with us for the rest of our lives. This is one of them! Great staff!! And one of the most scenic & beautiful workouts you'll find around!"
– Chris Chakos
"Went on the Class II-IV overnight trip as a group of four first time rafters. We had an absolute blast, and the guides did an outstanding job from start to finish – teaching us the techniques required to make the trip safe and super fun, expertly guiding us through some awesome rapids, and providing excellent meals. Highly recommended."
– Ben Halbach
"Hey there adventurers: I highly recommend Sierra South Mountain Sports for the 2 day Lower Kern river raft trip including THE BIG FIVE class IV rapids on the last day. They have been around since 1985 and their number one focus is SAFETY! So if you want to laugh and scream and bond with other funsters, this is the trip for you. Our guides: Brandon, Johnny and Sam made sure that each individual need was met with a smile. The equipment and facilities are top notch and the guides have years of experience. The campsite was one of the best I've every encountered: Food was excellent, they provide thick sleeping pads, shady flat areas and the bathroom facilities get an "11" out of "10". They also provide ice cream and showers when you return in case you are driving home after the trip in the afternoon. It's a 5 hour drive from San Diego east of Bakersfield in Kernville, CA. Go face your fears and do it while laughing blissfully."
– Lynn Howard