California Winter Update #1
Why are rain and snowfall so important in the state of California? Well, the obvious reasons are we need the water to support our large population, and winter precipitation is the number one defense in how intense of fire season we might have. But, why does a whitewater rafting and kayaking company care so much? The more snow that falls on the Sierra Nevada Mountain Range in the winter, the more water melts off the mountains and into the Kern River during the spring and summer. In a good snow year, the runoff provides us with incredible river flows that make for some of the best whitewater rapids anywhere in the world. So as you can imagine, we watch the incoming weather patterns like a hawk, and this is what we are seeing as we head into the snowy season.
La Nina To Return For 2nd Year
There are many different complex global climate factors that play a role in the amount of rain and snowfall California will receive during winter. One of the main factors is the Sea Surface Temperatures along the equator in the Pacific Ocean or also known as the ENSO region. For the second straight year, the water temperatures will be below normal in this area which means we are going to see a La Nina pattern for most of the 2021-22 winter. The "typical" La Nina pattern favors a wetter northern part of the West Coast and drier in the south but that does not mean we do not see absolutely huge snowpacks on the Kern River during these years.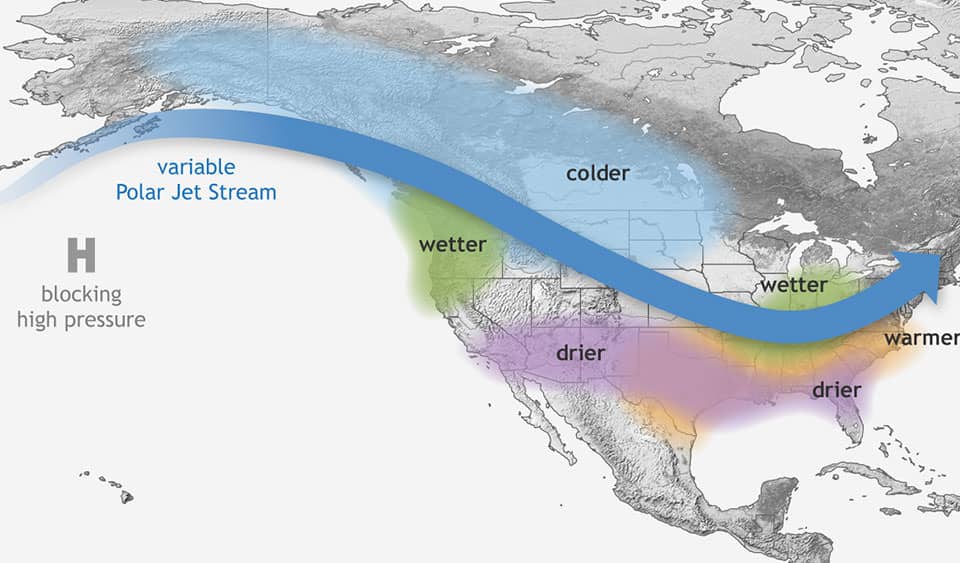 Most Recent La Nina Winter Snowpack Amounts
2021 – 24%
2018 – 52%
2017 – 240%
2012 – 47%
2011 – 184%
Average – 109%
October Forecast
October is the first month where winter weather will start to reveal itself. So far we have seen a good start with Mammoth Mountain already receiving 20″ of snow as of October 18th. To put that into perspective Mammoth hasn't seen any October snowfall since 2016 and the good news just keeps getting better. The weather models for the rest of the month are showing the potential for a very active pattern to develop over California with large snowfall amounts for the Sierra Nevada. This is still in the long-range forecast so take this with a HUGE grain of salt but there is potential for up to 10 feet of snow over the highest elevations of the Sierra Nevada before the end of the month according to the latest model run.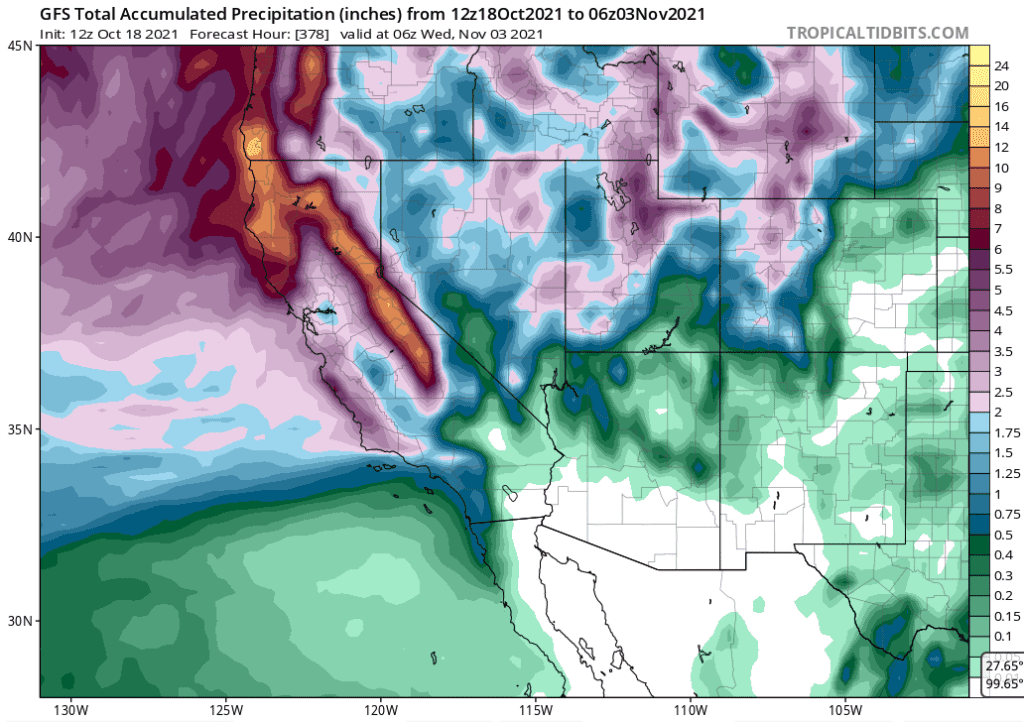 As we move further and further into winter check out our blog for more updates on how the winter is going and what the upcoming river season will look like. In the meantime, do your snow dances, dream about rain, have a drink in honor of big storms, or whatever it takes to make the mountains white!