2020 Season Recap… What a year
As the end of an unprecedented year for all of humanity is approaching, we are taking the time to look back on our year at Sierra South. As it did for the rest of the world, 2020 brought many changes and challenges to our company.
When the news of coronavirus and lockdowns broke, we had already begun whitewater rafting and kayaking classes for the season and immediately suspended all operations. With so many things out of our control, upper management began to focus on the things we could control, safety. Our number one priority was keeping our staff and guests safe and coming up with an appropriate gameplan to accomplish that. We used the down months to listen, learn, adapt, and prepare. Once we had a blueprint that we thought was appropriate our next hurdle was simply getting open. As unique of an industry adventure recreation is, we were in the dark when it came to the reopening of businesses. We began communicating with state officials and presented them with the safety protocols we had created. On June 12th, after reviewing our proposal, Kern County and California deemed our industry safe to reopen.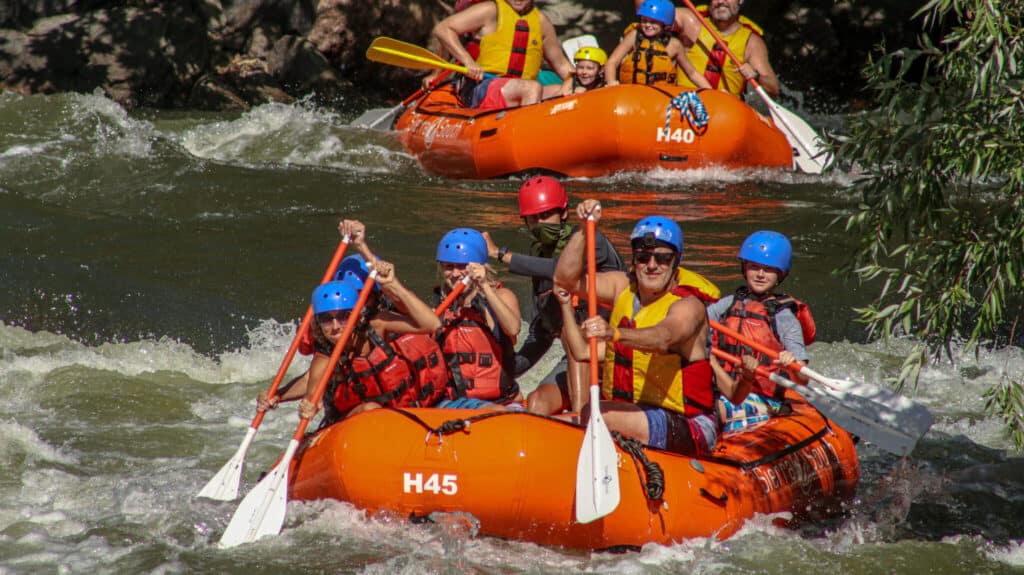 We hit the ground running on opening day and provided rafting, tubing, and kayaking, throughout the summer months while rock climbing continued into the fall. Water levels on the Lower Kern although lower than 2019 were still incredibly fun, splashy, and exciting. The Lower Kern Half-Day Class II-III was our most popular trip and saw many families try rafting for their first time. Our more advanced half and full-day Class IV trips gave thrill-seekers an exciting adventure on the "Gusto" and "Big 5." With an abundance of caution, Sierra South was the only company on the Kern River to offer a multi-day rafting trip.
After taking nearly 7,000 guests on an adventure with us this season our staff stayed 100 percent healthy and had zero reports of Covid-19 cases within our trip participants. This was our most proud accomplishment of 2020 and would not have been possible without the cooperation and understanding of each and every person who chose Sierra South.
All Eyes on 2021
Bookings for the 2021 season are now open and we look forward to getting back to a full schedule of trips on the Upper, Lower, and Lickety sections of the Kern. Opening day is scheduled for March 13th and we look forward to seeing everyone soon! In the meantime check out photos from last year and make sure you are doing your snow dances!