Kern River Snowpack Update
October 1st marks the beginning of the "water year" in the Sierra Nevada Mountain Range. Water year is a term used in hydrology to describe a time period of 12 months for which rain and snow totals are measured. Its beginning differs from the calendar year due to fall and early winter snow accumulation not melting until the following spring and summer. So where do we stand so far this winter? We are currently sitting at 48% of April 1st and 192% year to date. This is a fantastic start to our snowy season but we will need a wet and snowy January, February, or March to continue to bolster the snowpack.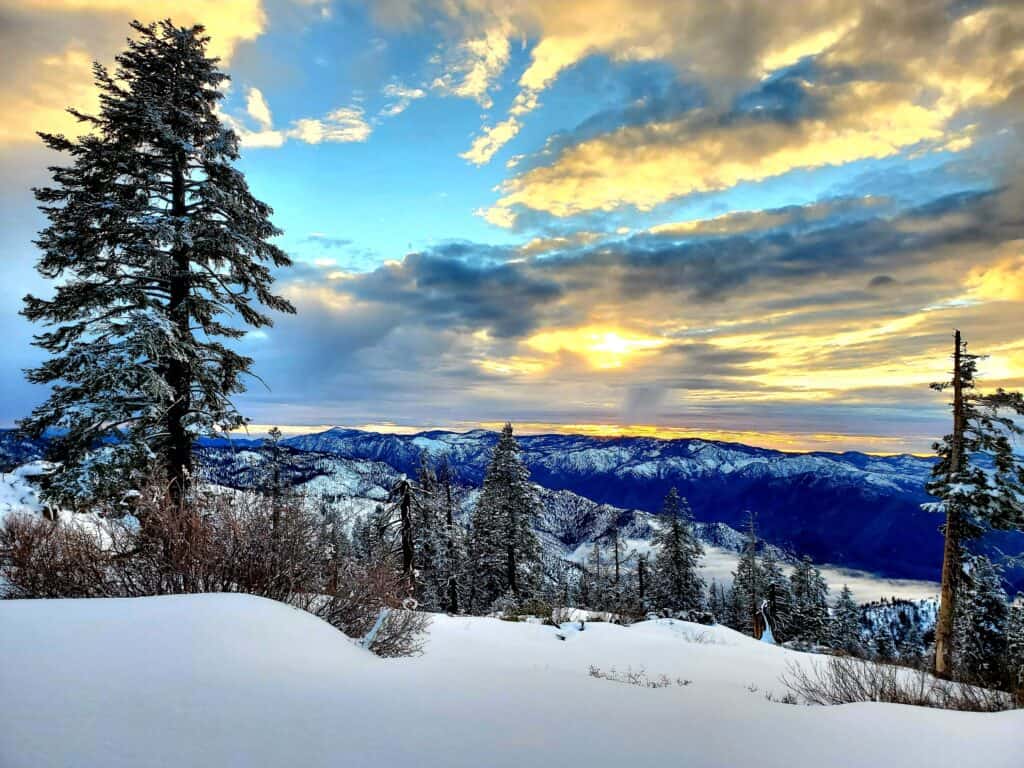 Looking Ahead To The New Year And Beyond
Over the next 6 days, a high-pressure ridge is building over California and we can expect above-average temperatures and little to no rain or snow accumulation. Looking beyond Christmas the pattern looks to change and storms may approach California once again. There are hints of a strong storm but time will tell. Beyond the 1st of the year, the storms may continue and as of now above normal snowfall is predicted for the first half of January.
What Does This Mean For 2023 Kern River Rafting?
Sitting at 49% of April 1st snowpack totals this early in the year is an amazing start and has us all extremely excited for next year's rafting season. Last year our April 1st snowpack was 30% of normal so as long as we get a handful of more storms we are looking at a really fun and splashy year on the Kern River!