California Rafting
The state of California is an outdoor recreation wonderland. From the beach to the mountains California truly has it all. Surprisingly, most people do not know that the rivers of California are some of the best in the world for whitewater rafting and kayaking. There are 214 rivers in the state and roughly 20 have commercial rafting. When looking for your next adventure these rivers are a few of the best for whitewater rafting.
Kern River – Southern California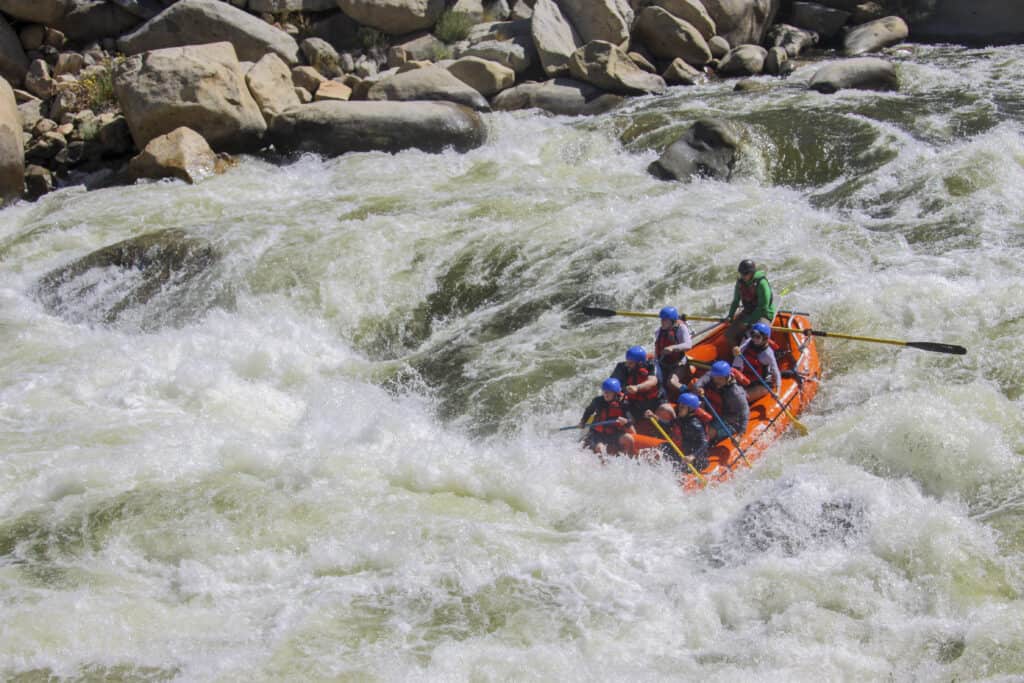 The Wild & Scenic Kern River is the crown jewel when it comes to rafting in California and is why Sierra South chose it for our home base. The Kern has the most runnable river miles of any river in the state and ranges from mild Class II to some of the hardest Class V in the country. Located just three hours north of Los Angeles this iconic whitewater paradise has a rafting season from March to September. The Kern River has epic rapids for all levels of rafters.
Tuolumne River – Near Yosemite National Park
The Tuolumne or commonly referred to as the "T" is not the hardest or most challenging river in California but it is absolutely one of the best. Typically done as an overnight trip, this river is the perfect combination of fun and beauty. This rafting section of this river is 18 miles long with Class II-IV rapids. The "T" season kicks off in May and typically runs until Labor Day weekend.
South Fork American River – Northern California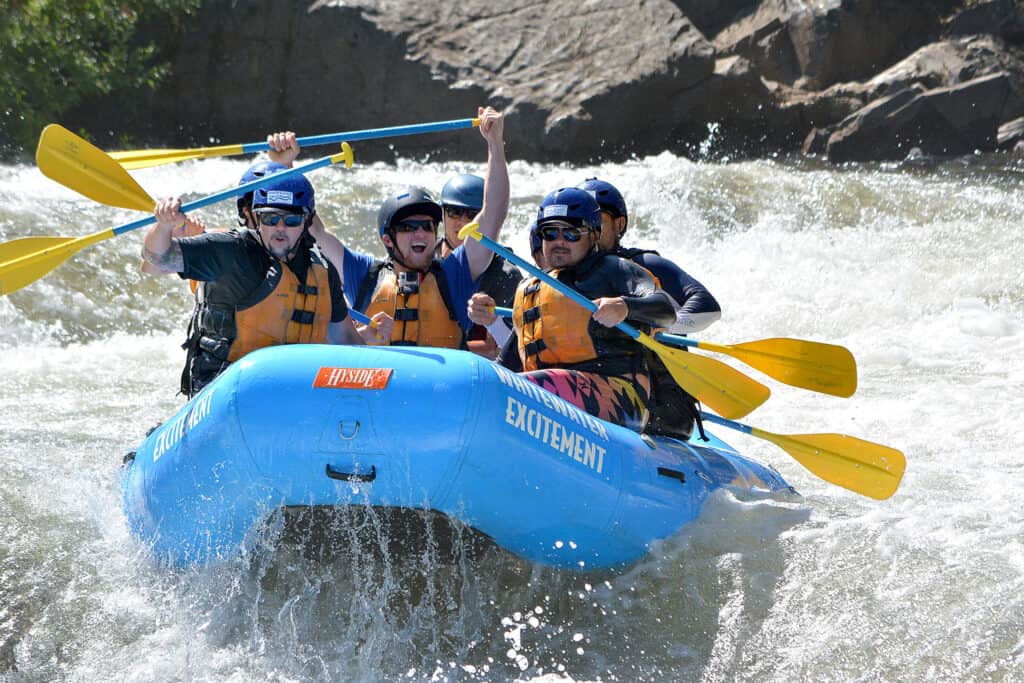 The South Fork American is a very popular river rafting destination just east of Sacramento. This Class II-III river serves the Bay Area and other nearby regions. Many first time rafters will choose this river for its mild and easy-going rapids. Outfitters on the South Fork American offer half and full-day trips.
Cherry Creek – Near Yosemite
This Class V section of whitewater is one of the most technically challenging rivers in the state. Compared to other Class V California whitewater rafting rivers, Cherry Creek is more about avoiding large rocks, making tight moves, and going down big drops where the Forks of the Kern is more big water and punching through massive waves. If you are a Class V rafter Cherry Creek is a must do!
Trinity River – Northern California
The Trinity River near Willow Creek is the only river on the list that is not apart of the Sierra Nevada Mountain Range. The headwaters of the Trinity start in the Coastal Range and is the main tributary for the Klamath River. The Trinity is another river in California that has it all. From Class II on the Piegon Point section to Class IV-V on Burnt Range Gorge, you can find something for everyone. Being in the Coastal Range, this river provides much different scenery than the rivers of the Sierra Nevada. Crystal blue water and lush green forests line the banks of the river. The Trinity typically has raftable flows from April to August.