Early Season Rafting Trips
As the final days of Winter are upon us and warmer days are approaching, we are gearing up for the 2021 Kern River Rafting season. Early season rafting trips are always some of our favorites. The excitement of the flows rising, the lush green scenery, and perfect temperatures make for a great day on the river. We consider "early season" to be April and May and these 3 trips are the best option during that time.
Upper Kern River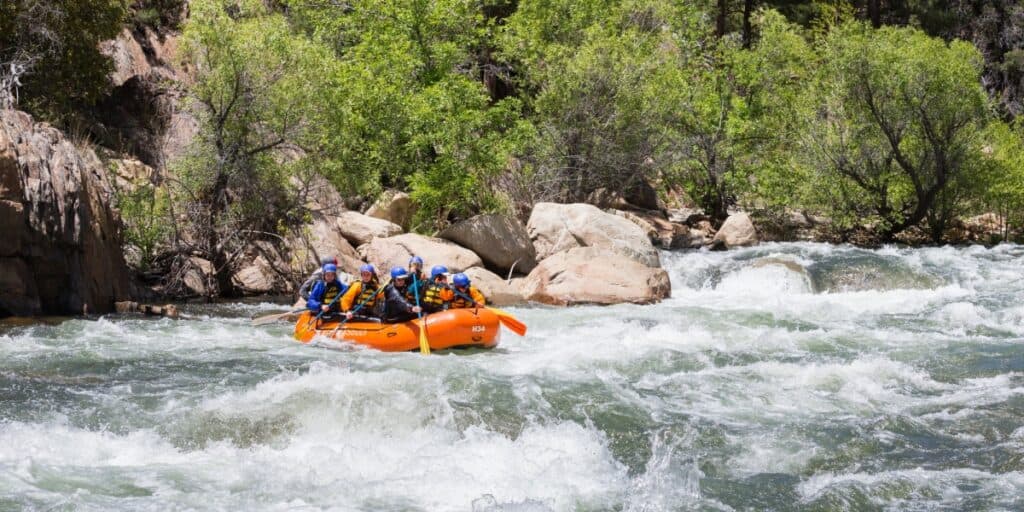 The Full Day Upper Kern Class IV trip is one of the best bang for your buck rafting trips in the country. When the flows are above 1200cfs the Upper Kern provides multiple high quality sections of Class IV whitewater to choose from. The rapids are fast paced, technical, and adrenaline filled. This trip last 6-8 hours with a mid day lunch to refuel for the afternoon.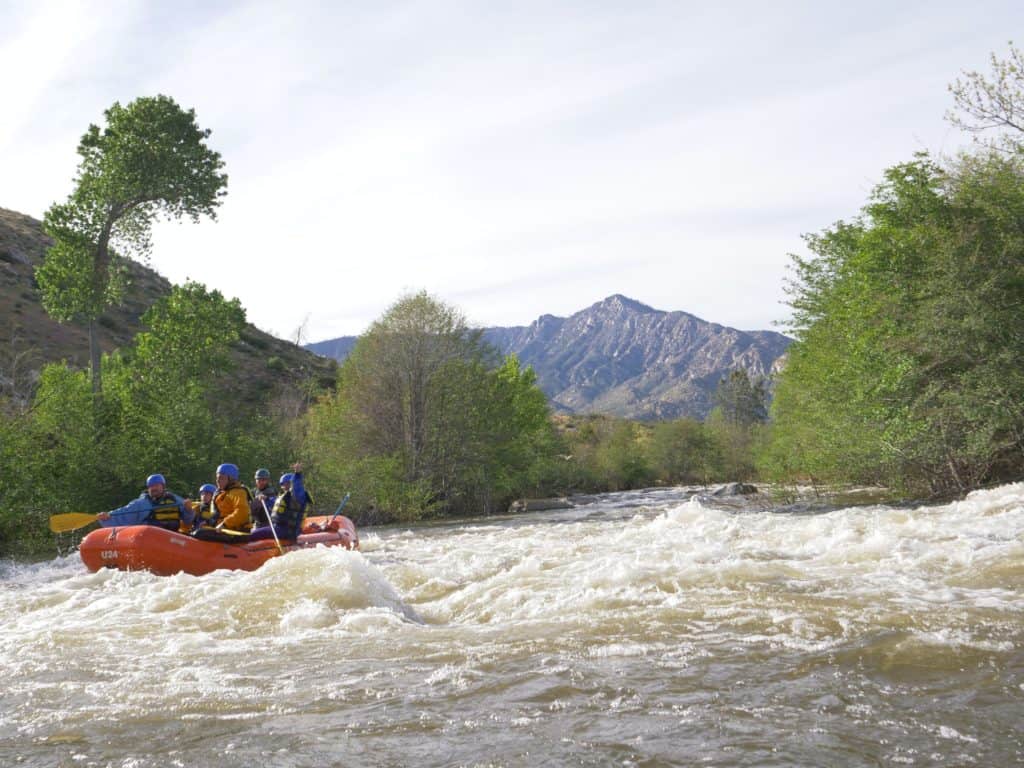 Opting for a half-day on the Upper Kern still gives you an action-packed morning or afternoon but also gives you extra time to explore the Kern River Valley. You will start your rafting trip with a warm-up lap on Class II-III to work on becoming a team then head upriver to the Cables or Limestone Class IV section.
The Lickety Split Rafting trip is best for first time rafters and young children. This short 1.5 hour trip is the fastest, easiest, and cheapest trip we offer. Raft for 3 miles from the Kern River Powerhouse back to Kernville. Enjoy 5 rapids ranging from Class I to Class III, a few swimming spots, and pretty views of town.
Other Spring Time Adventures