State of the Snowpack – 24% of Normal
The winter of 2020-2021 overall has been mild, with below-average snowfall. The Southern Sierra Nevada saw meager snowfall amounts through the early months of winter. A major storm at the end of January provided a much-needed boost to the Kern River drainage dropping nearly 8 feet of snow and 20% of the snowpack over the course of five days. Three consecutive moderate-size storms returned to California in March and raised the snowpack to 33%. Moving into April we could see a few more storms push into California but there is little confidence in any huge snowfall producers.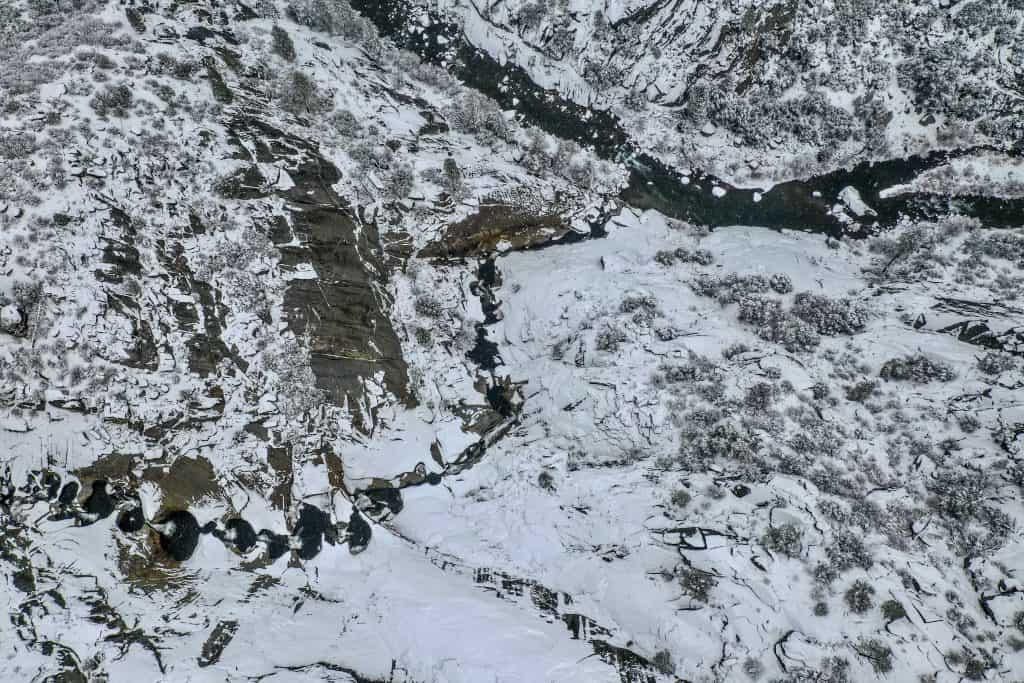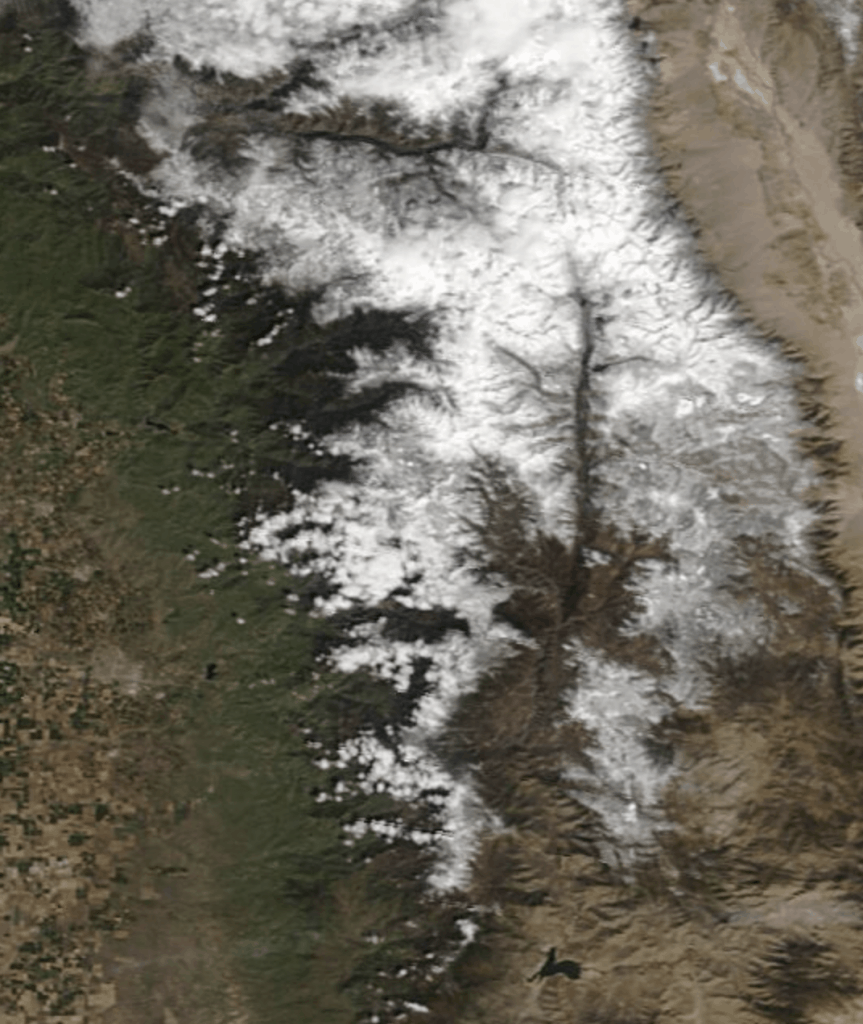 Kern River Flow Outlook
Although the Southern Sierra has seen a below-average winter the Kern River will have plenty of flow to provide a fun and splashy season of rafting. Trips are scheduled to run from April to August with peak flows in May-June. If you are planning to visit Kernville for a rafting trip during the spring, the Upper Kern will be the best section. As we transition into the summer months the Lower Kern will be the only stretch of the river where rafting will be offered. Tubing season will begin on the Upper Kern once the flow is below 500cfs with an estimated start date of July 1st.
Upper Kern River
Best Time To Go
April – Early June
Estimated Peak Flow
1,000cfs in May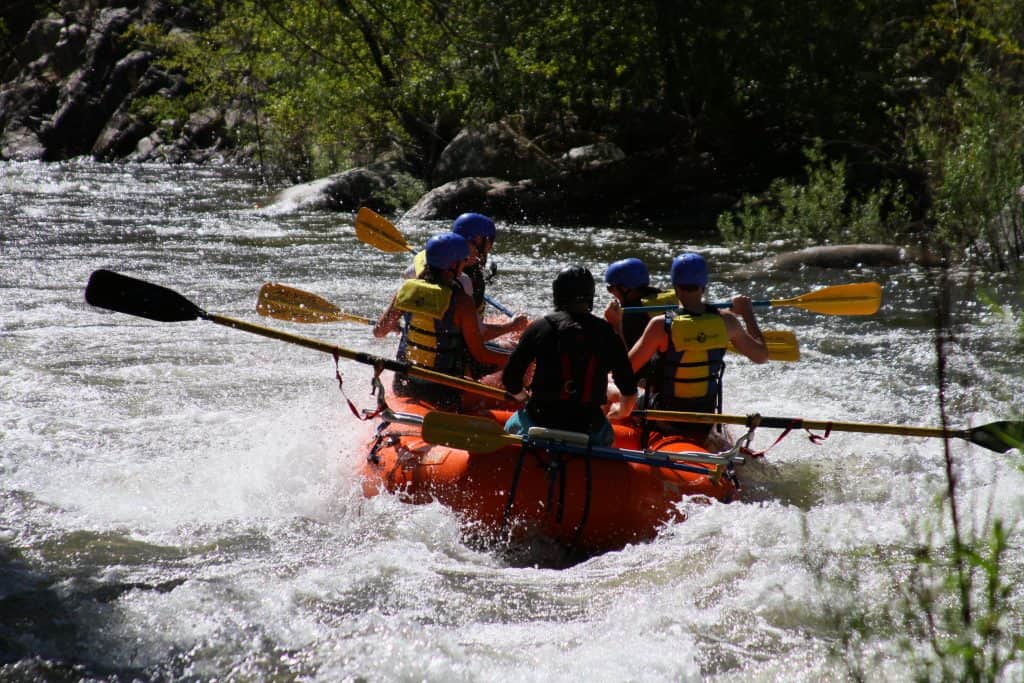 Lower Kern River
Best Time To Go
May – August
Estimated Peak Flow
750cfs in June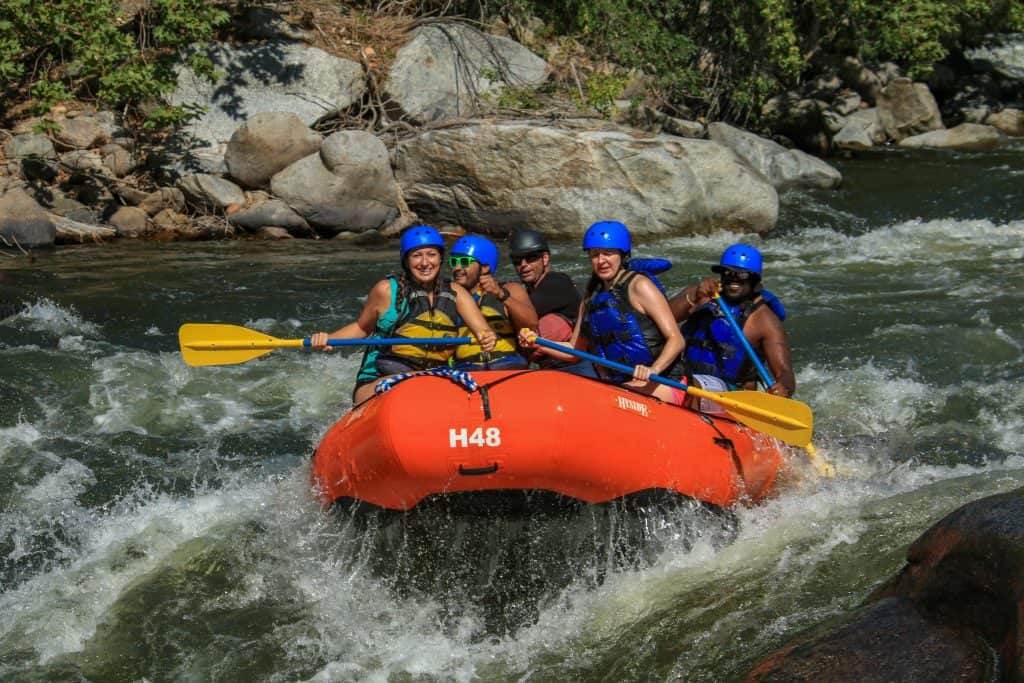 Due to the Sequoia Complex Fire in 2020, it is unlikely to see public access to the Forks of the Kern this year. The SQF Complex fire was the largest fire in Sequoia National Forest history, burning 174,000 acres. The Forest Service is planning on extensive dead tree removal in the area and does not expect to see the Forks of the Kern trailhead open until fall of 2021 or later.
If you are planning on doing a rafting trip this season it is essential to book for your group in advance. Walk-in reservations will be available on a first-come-first-serve basis. Most of our trips have a max capacity of 30-35 rafters.
Covid-19 Protocols
In 2020, the protocols and best practices put in place lead to zero staff members of Sierra South or any known customers reporting a positive case of Covid-19. The foundation of our plan for 2021, is based on the following; stay up to date on the latest legal guidelines and best moral practices, be adaptive with strategies as new information is presented, be honest with our guest about exactly what we are doing, follow through on our promises to guests and guides, continue to engage in dialog within our staff and other outfitters around the country to ensure our practices are the best practices.
Requirements
Minimum of 4 per booking
Masks required at all times except on raft
Contactless check in
If showing symptoms you will be asked to not participate and leave the property